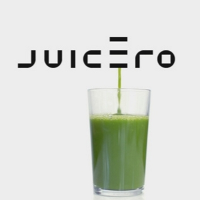 Caviar
Caviar is a delivery solution for consumers to order food from local eateries with the ability to live-track the order on a map.
(Acquired by Square)
Plated
Plated home-delivers 30-minute gourmet recipes and ingredients.
(Acquired by Albertson's)
Blue Bottle Coffee
Blue Bottle Coffee is a coffee roaster and retailer platform.
(Acquired by Nestle)
Farmers Business Network
Farmers Business Network connects farmers to share knowledge and gain trusted insights about their farms, inputs, and practices.
Whoop
Whoop is a performance optimization system for elite athletes and teams.
FarmWise
FarmWise builds adaptive robots to farm every single plant.
Spoiler Alert
Spoiler Alert is a technology company that helps food businesses, farms and nonprofits better manage unsold food inventory.
Hazel Technologies
Hazel Technologies develops biotechnology for reducing waste in the agricultural supply chain.
Osmo Systems
Technology to bring aquaculture into the 21st century.
Traptic
Building giant farming robots to save the world's food production system from a critical labor shortage.
Cheetah
Cheetah is disrupting the food service industry by making local delivery of supplies accessible from a mobile app, affordable and transparent.
Marrone Bio Innovations
Marrone Bio Innovations is a pesticide company developing natural products for weed, pest, and plant disease management.
(IPO, NASDAQ: MBII)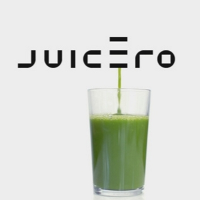 Juicero
Juicero is the inventor of the first home cold-pressed juicing system.
(No longer operating)
Bevspot
Online platform for the Food and Beverage industry.
Camino Financial
Camino Financial is an online finance company focused on lending to Latino-owned businesses with unmet credit demand of $6.8 billion.
Yoshi
Yoshi delivers gas, oil changes, car washes, and anything else your car needs while it's parked so you can keep moving.
MiniLuxe
At MiniLuxe, clean is our culture clean business, clean ethics and clean methodologies.
Corvium
Software for improving food safety.
Bear Flag Robotics
Bear Flag Robotics is developing self-driving technology for tractors and implements.
Triplemint
Triplemint is creating a better real estate experience for buyers, sellers and renters.
NatureBox
NatureBox is an online delivery service that home-delivers all-natural snack foods to their consumers on a monthly basis.
San Franola Granola
San Franola Granola offers healthy granola made from freshly-roasted natural ingredients.

Sample6
Sample6 is a synthetic, biology-based bacteria diagnostic system that is capable of enrichment-free detection.
(Acquired by IEH Laboratories and Consulting Group)
Handle
Handle automates the collection process of unpaid construction invoices.
Higia
Higia is a Mexican company dedicated to the development of biosensors for the timely detection of breast cancer.
mOasis
Moasis is a developer of agricultural solutions that enable growers to maximize their crop yields.
Farmeron
A cloud-based dairy herd & farm business management software - allowing producers across the world to become the very best.
(Acquired by Virtus Nutrition)